Islamic Freedom Project (IFP)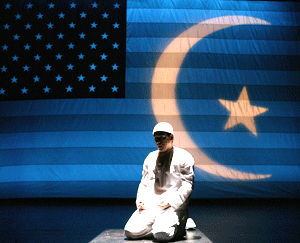 We believe in the Constitution of the USA and The Holy Qur'an. We believe in the first Amendment of the Constitution where it says: "Congress shall make no law respecting an establishment of religion, or prohibiting the free exercise thereof; or abridging the freedom of speech, or of the press; or the right of the people peaceably to assemble, and

to petition the Government for a redress of grievances." We are a group of Muslims and people of other faiths that wish to create a balance between right wing Muslims and right wing Christians, where the centrist view is the path to follow. We support the Democratic Party and President Obama in his wonderful efforts to bridge the gap between Muslims and Christians, as is his family heritage. President Obama is a product of the Union between a Muslim and a Christian and a black man and white woman. He is the example of a Multi-faith and Multi-cultural society that we call America.
http://www.facebook.com/groups/islamicfreedomproject/